Robotics technology has huge potential benefits for people and its ultimate scope depends on the way this technology is used. Intelligent robotic systems are becoming essential for space applications, industries, nuclear plants and for harsh environments, such as the European Organization for Nuclear Research (CERN) particles accelerator complex and experiments. In order to increase safety and machine availability, robots can perform repetitive, unplanned and dangerous tasks, which humans either prefer to avoid or are unable to carry out due to hazards, size constraints, or the extreme environments in which they take place. As a consequence of that, robots improve the quality of work.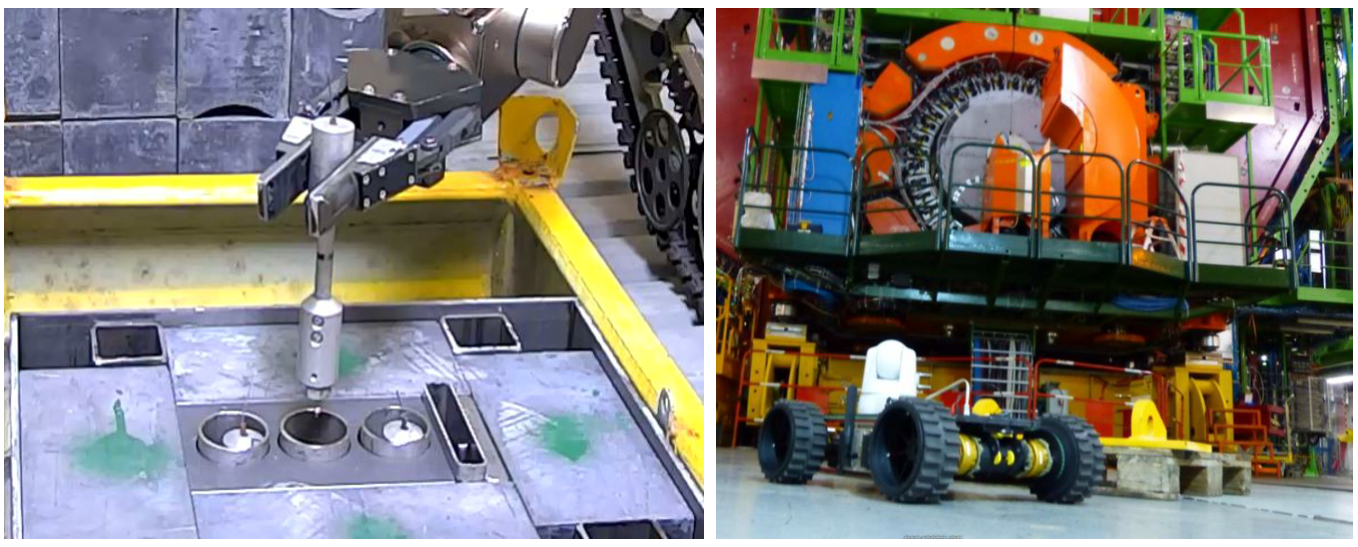 Based on our wide-ranging expertise in robotics design and prototypes, we develop modular and adaptable robotic framework and systems for semi-structured and harsh environments, which are able to meet the different needs of CERN to perform remote inspections, operations, post-mortem analysis and maintenance of radioactive particle accelerators devices. So far, no commercial systems on the market have addressed these issues and generally, industrial robots have very complicated human-robot interfaces requiring intense operator trainings.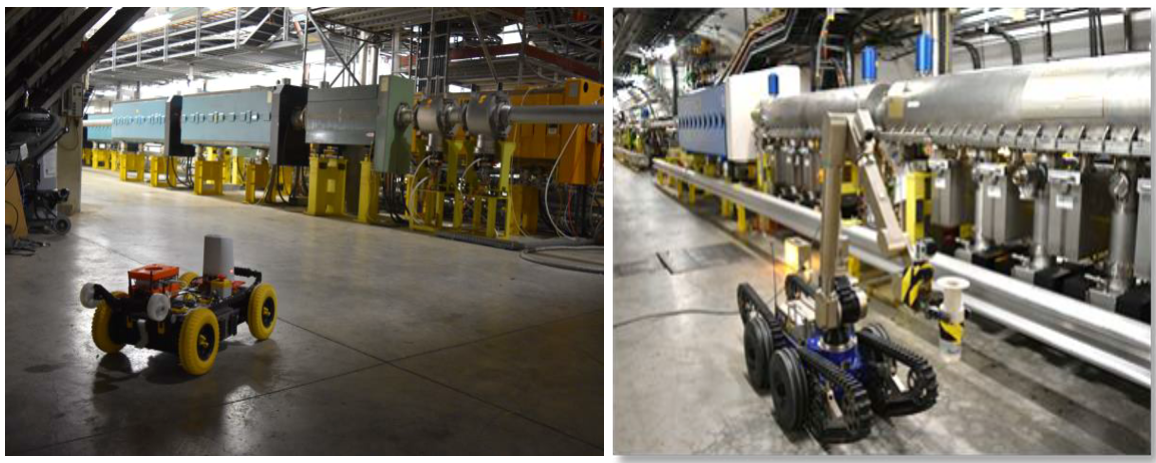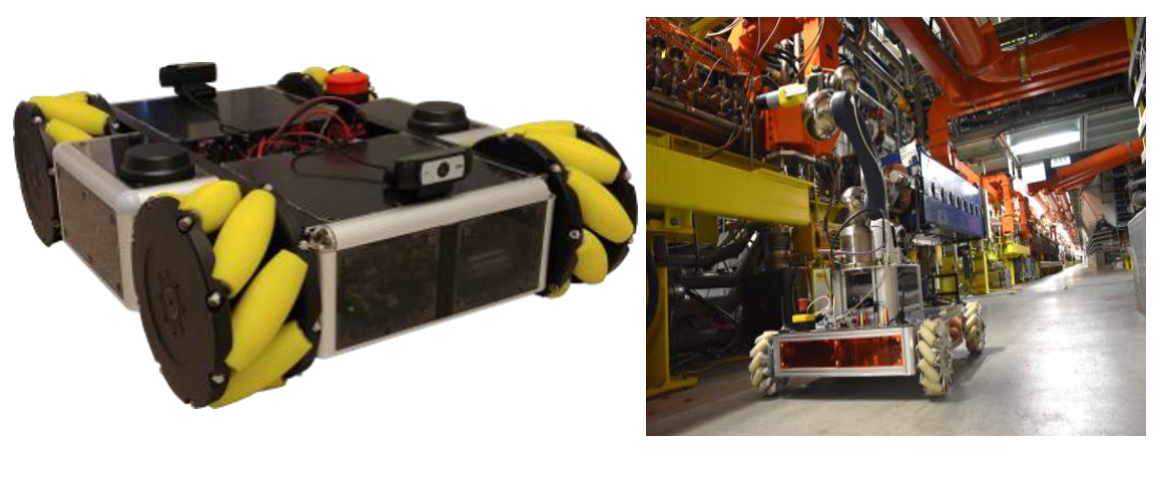 For robotic design and prototyping we use a specific laboratory, which hosts students from over the worlds involved in the observation stage: they are introduced to robotic technologies and mechatronics. For robot testing and commissioning, we have another laboratory, where we test all intervention procedures and recovery scenarios.
At CERN robotics technologies are used for several reasons. Please click here to discover more about robotics challenges at CERN.